We seek to be a welcoming, spiritual home for English speaking people in Santiago, inspiring joyful Christian faith, and nurturing a loving community that serves our neighbors as disciples of Jesus Christ.
Our weekly Sunday Services are held at 10.30 am – with Sunday School in parallel. On the first and third Sundays we celebrate Holy Communion.

NOTICES FOR DECEMBER 2019
(Please scroll down so as not to miss one!)
Saturday, Demember 7th, 9.00 am – 2.00 pm: Christmas Bazaar – with 1000s of second hand books in English, home-baked goodies, white elepant stall. Do come along!
Sunday, December 8th at 10.30 am: Christmas Family Service (with participation of the Sunday School children and youth)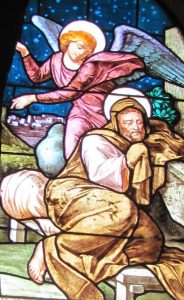 Sunday, December 22nd at 8.00 pm: Service of Nine Lessons and Carols
Tuesday, December 24th at 11.30 pm: Christmas Eve Holy Communion
Wednesday, December 25 at 10.30 am: Christmas Day Service
_
BIBLE STUDIES @ SCC
Monday Morning Women's Fellowship (9.30 am): OFF SITE – contact: Moira at moiramwilson@hotmail.com
Tuesday Men's Breakfast (7.30 – 9 am)
Wednesday Young Adult Study (7.30 – 9 pm)
Thursday Women's Lunchtime Study (1 – 2.30 pm):
"The Power of a Praying Woman"
Newcomers always welcome!
__________
For more information on any of our activities, please don't hesitate to call the church office any weekday morning: 2-22321113.